Microsoft Teams And Automated Tag Anomaly Detection
One of QA2L's most popular features is our
Slack integration
that enables the automated discovery of tagging errors directly in Slack channels. Recently we have made the same set of automated tag anomaly detection features available for organizations that rely on Microsoft Teams. With both collaboration platforms you will be able to:
Receive updates in Slack or Teams alerting you about anomalies discovered in the tracking of your key site journeys
Check at a glance the list of steps and the parameters that have been audited.
Manage you QA2L tasks from within Teams or Slack
The screenshot below illustrates the main building blocks of the Microsoft Teams integration: For each step of your site's critical journeys you will be able to see the name and a thumbnail of the step, the overall tag verification status for all the tags at that step, and a detailed listing of the all the individual parameters and their expected and actual values.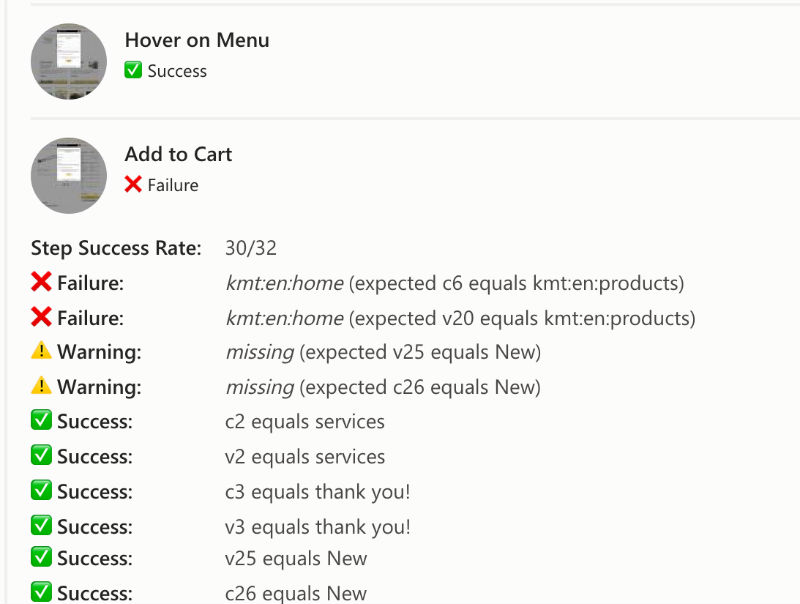 The Teams integration is easy to setup and involves the following steps:
1. Create a new channel in your Microsoft Teams account: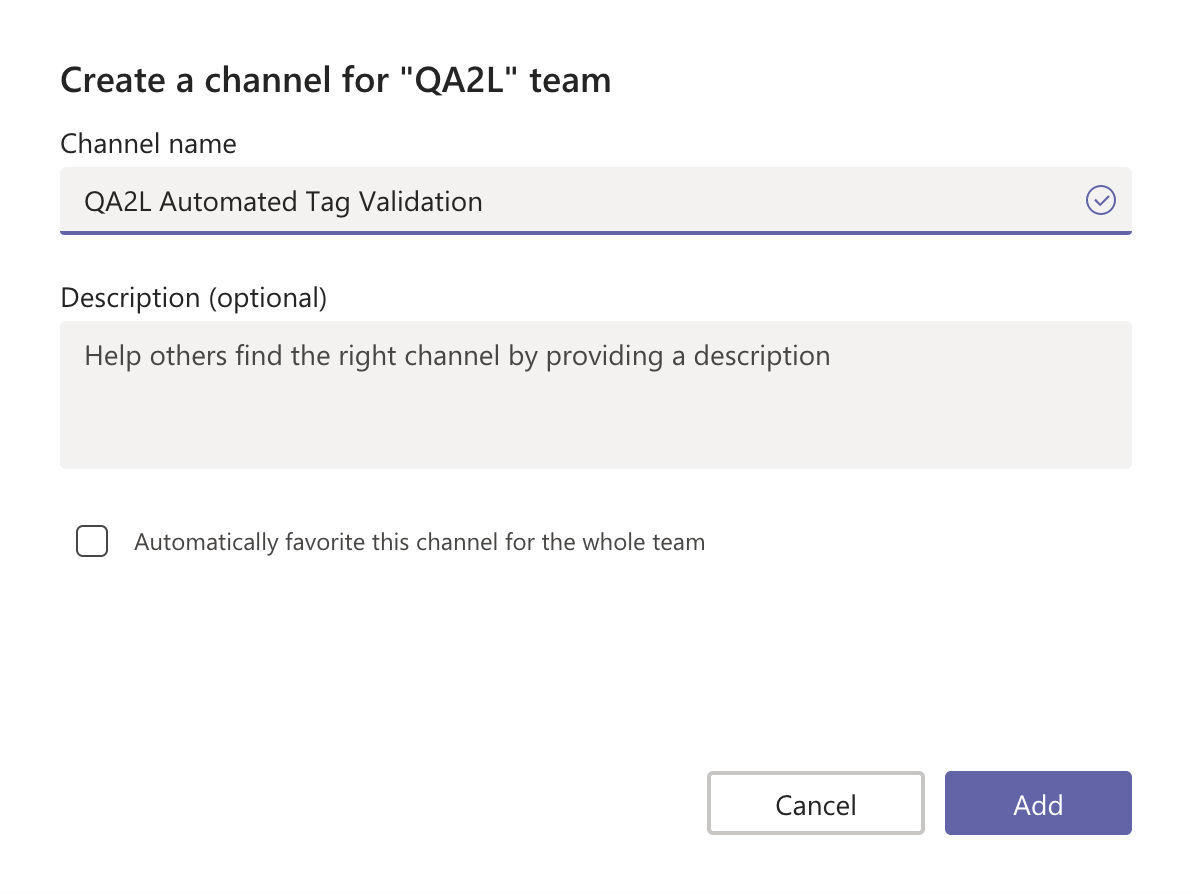 2. Edit the newly created channel, select the "Configure" option for "Incoming Webhook". On the following screen, give your Webhook a name and select "Create" to generate the Webhook. Copy the string that has been created.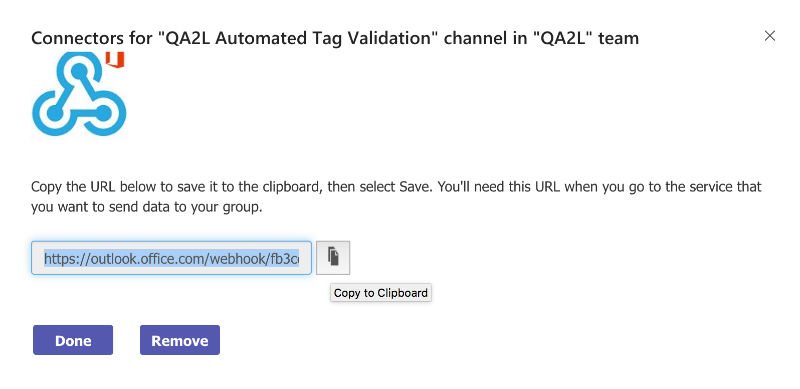 3. On QA2L.com select My Account > Integrations. Paste the Webhook in the "Teams Webhook" field and select "Apply":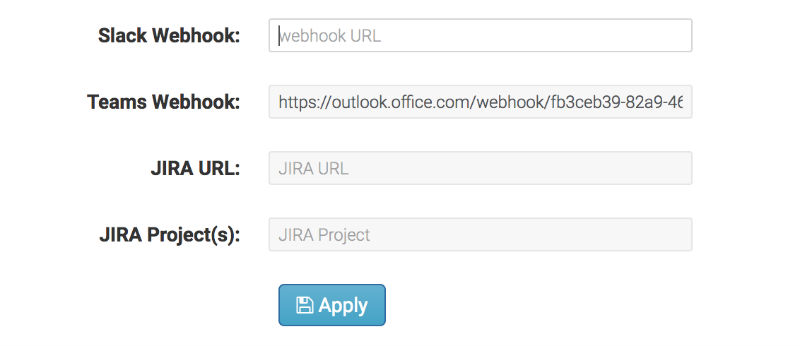 4. With the selection of the "Teams" checkbox you can enable each of your tasks and task results will get automatically sent to your Teams channel:

Tags: Product News