Today, we're proud to announce the official release of AreaList for Adobe Launch, an extension designed to simplify the tracking of deep content engagement on dynamic sites and single-page applications.

The challenge we're tackling is a pain point across a wide range of use cases. In this day and age, content often unfolds based on a series of user interactions or is tailored to what we know about the user. How do we measure content success if even knowing how many sessions reached a particular button or form is hard to determine? By making it easy to track impressions based on visibility and coupling this with a flexible click attribution and collection logic, we believe we have the right mix to help Adobe Launch adopters rise to this challenge.

It's been a dizzying year so far, but the Adobe Launch Extension Idol contest gave us the perfect opportunity to prove that we are an inspired team dedicated to helping Analytics and Marketing practitioners. While this extension is totally free and not part of our core QA2L offering, we stand firmly behind our work. We'd be more than happy to answer any of your questions at the upcoming Adobe Summit 2019 in Las Vegas or anytime by email at support@qa2l.com.

Without further ado, we'd like to show you what AreaList is all about: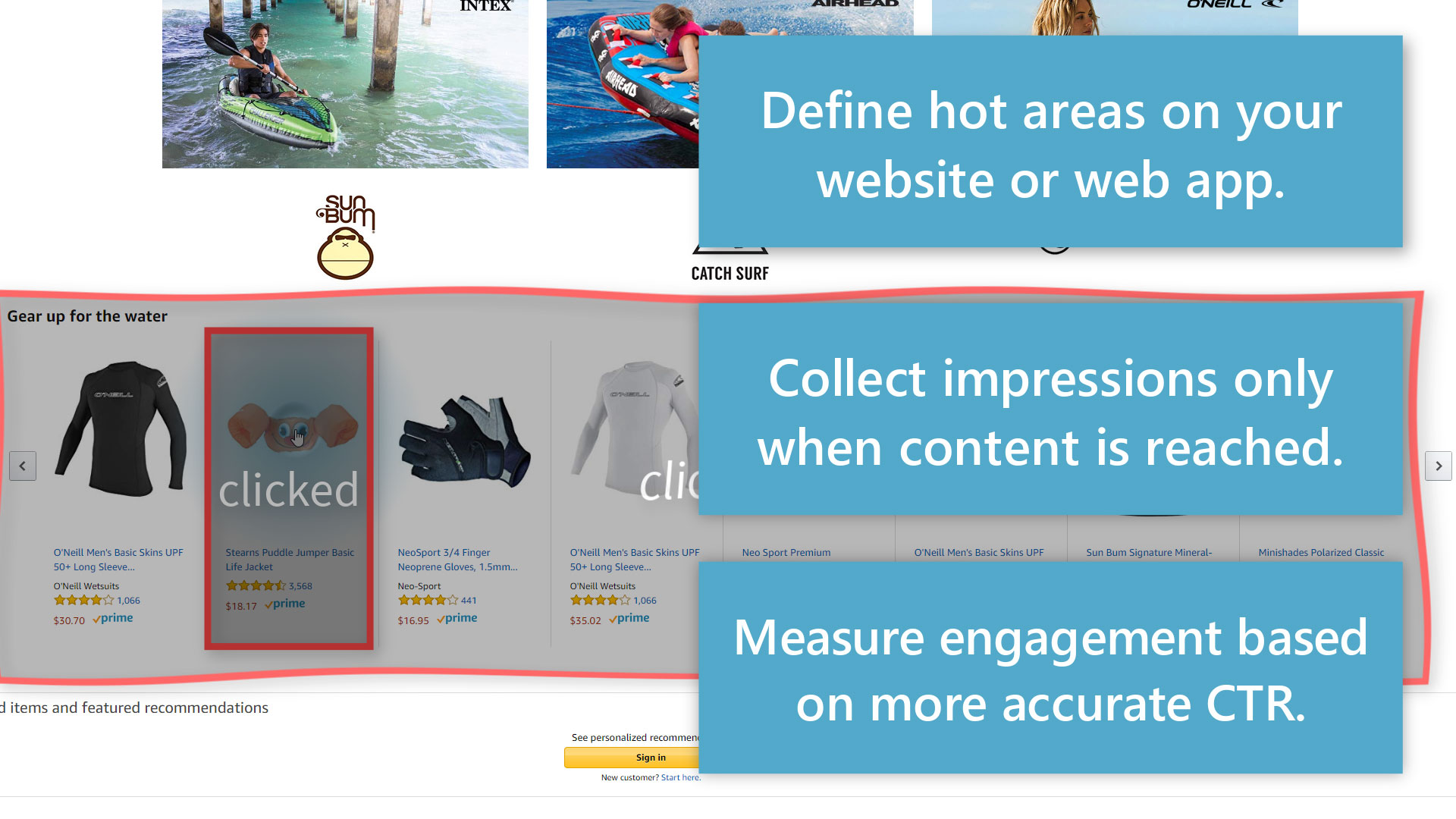 While detecting content visibility is certainly possible in Launch, there are so many variations on content reveal in the wild that implementations often have to resort to custom code that adds maintenance & expertise overhead, especially as site updates start to pile up. This is where we thought we could help. By handling all flavors of visibility automatically, we allow analysts to focus on what deep content they want to measure rather than the how.
One of our main areas of expertise is knowing a whole lot about how pages are put together and respond to user interaction. We've put this to good use in our Track configuration wizard, which allows even non-coders to define and redefine hot areas using point & click: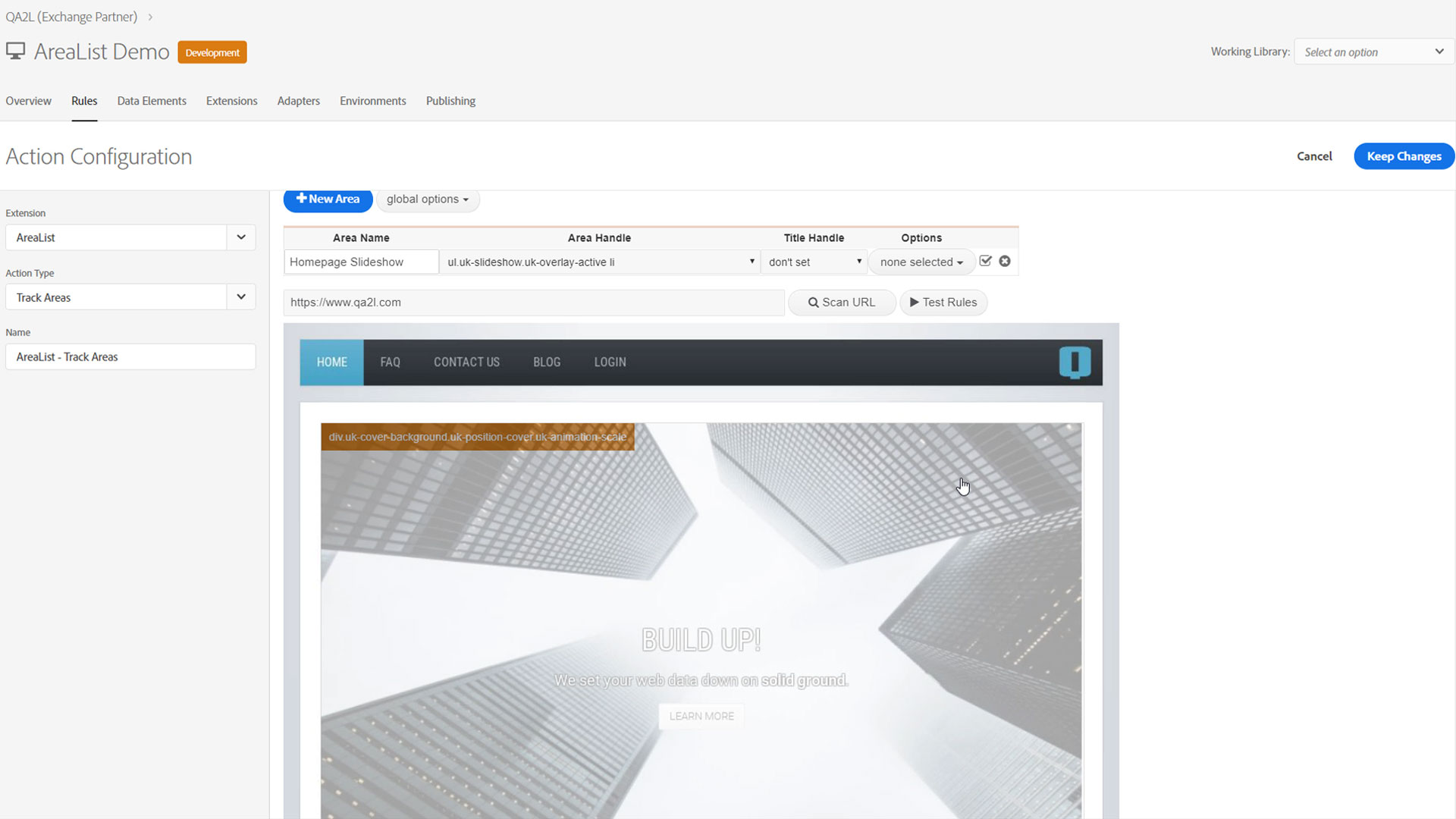 Launch users are not only able to quickly develop complex implementations in a single screen, they are also empowered to make adjustments over time by using the Scan interface in combination with the real-time Test Rules feature: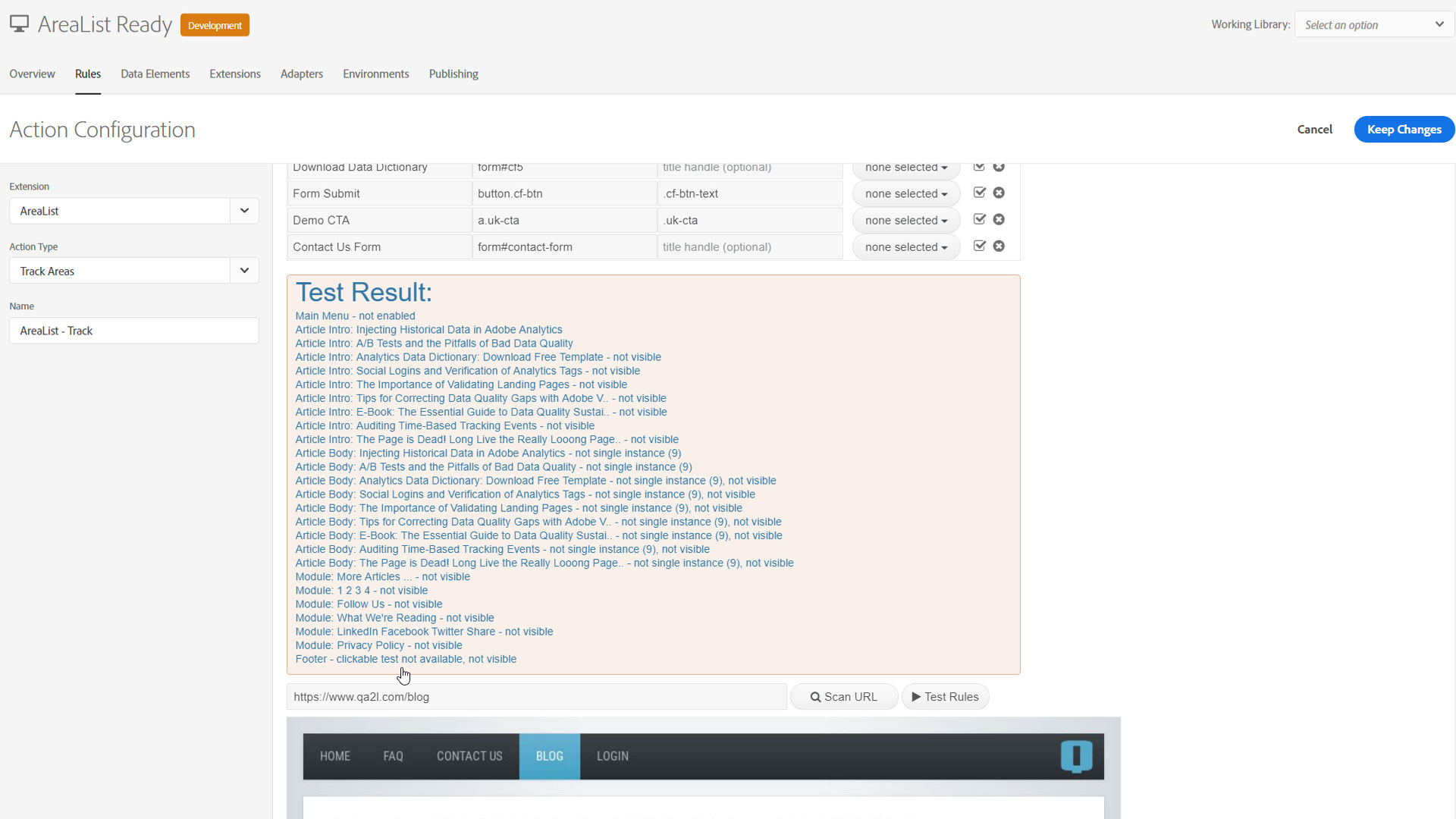 The extension comes with the whole shebang of Actions, Conditions, and Events to support pretty much any data collection strategy, including solutions that piggyback on existing tracking calls. These are all documented on the main Configuration page. A complete implementation walk-through is available on
YouTube
. 
Before we let you go, we'd like to share two graphics that outline typical implementations of AreaList on a traditional dynamic site and on a single page application:
If you've been struggling with ways to accurately track deep or dynamic content, or if you've been dreading the complexity that is sometimes involved due to the ways in which your content is revealed to end users,
AreaList
 is here to help.
The end goal? A view of your site that lifts the shroud of mystery cast by pageview-based reporting, one which measures engagement based on the way various users actually experience your content: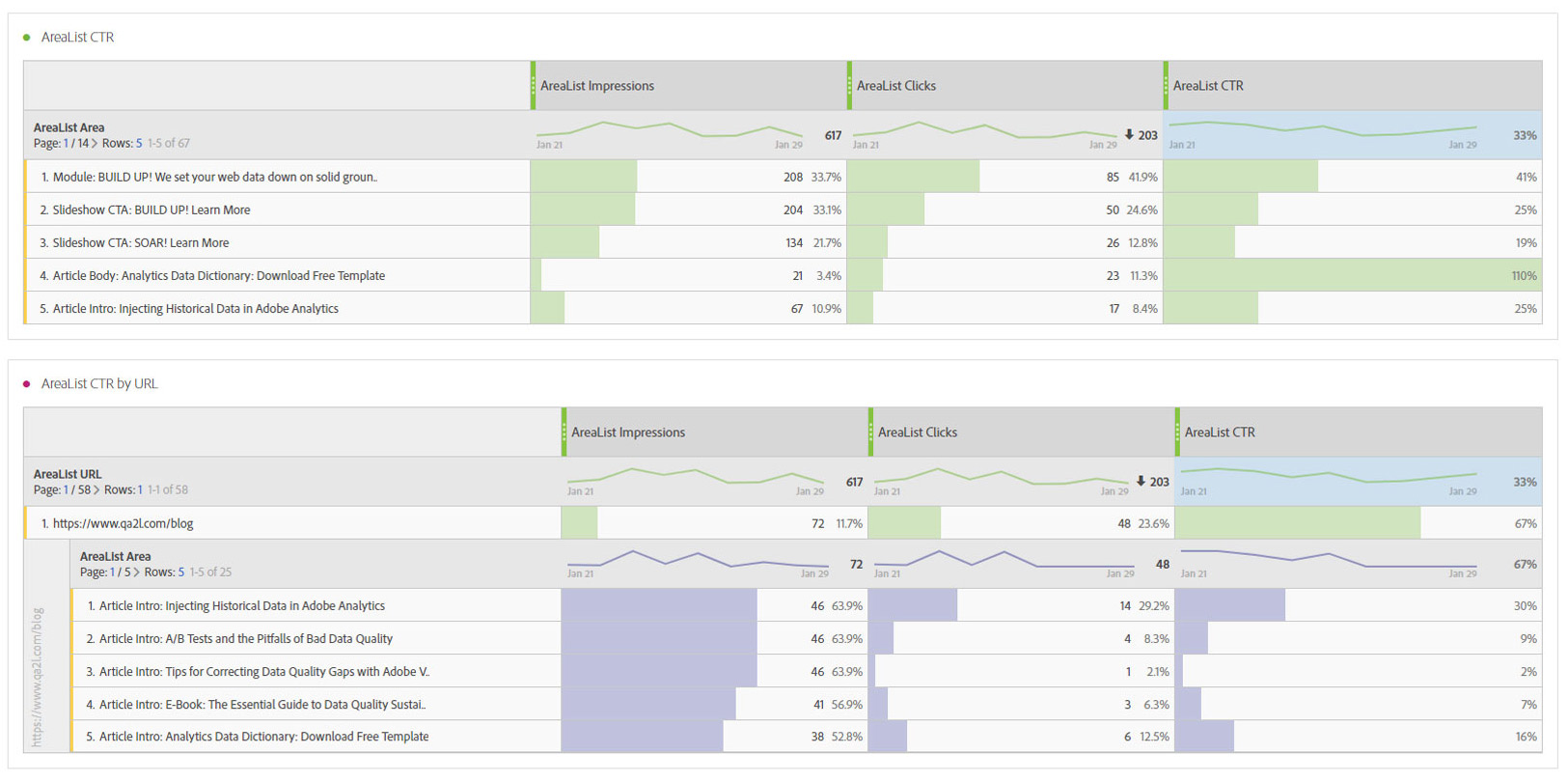 Tags: Events Adobe Product News