Tagging Audits Integrated with Slack
If your team is already using Slack's extensive features (private and public channels, direct messaging, notifications, searchability, file sharing capabilities, etc), it is very easy to start sending the results of QA2L automated auditing tasks to Slack. 
Step 1. Create a channel in Slack where you'd like to post the results of QA2L tasks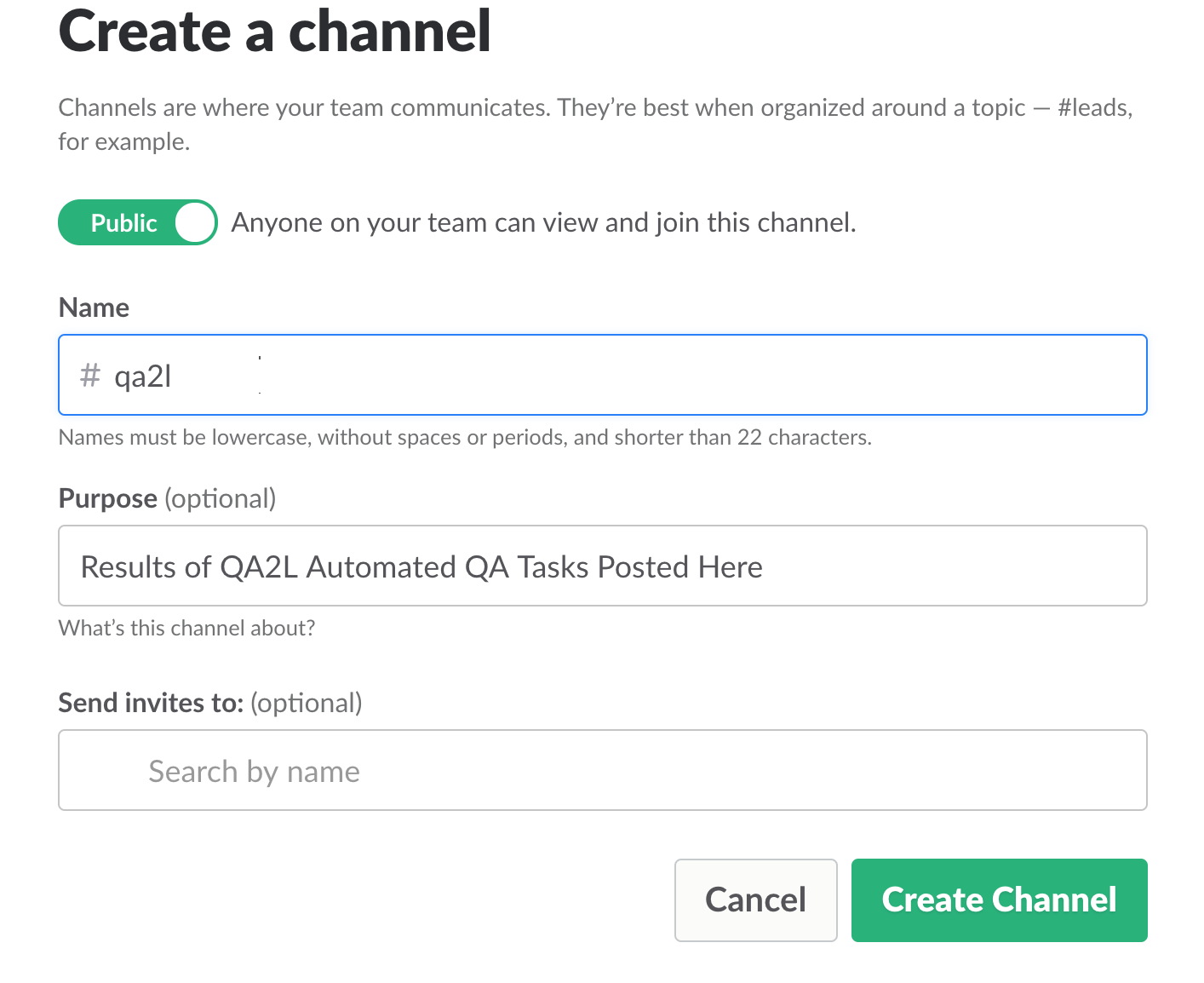 Step 2. Enable Email app in Slack, configure app to send to channel you created in Step 1


Go to the
Email app
page and install it. (The Email app requires a Standard or a Plus plan).  Note the email address provided by Slack, you will be using it in the last step of the setup. Configure the app to send to the channel created earlier.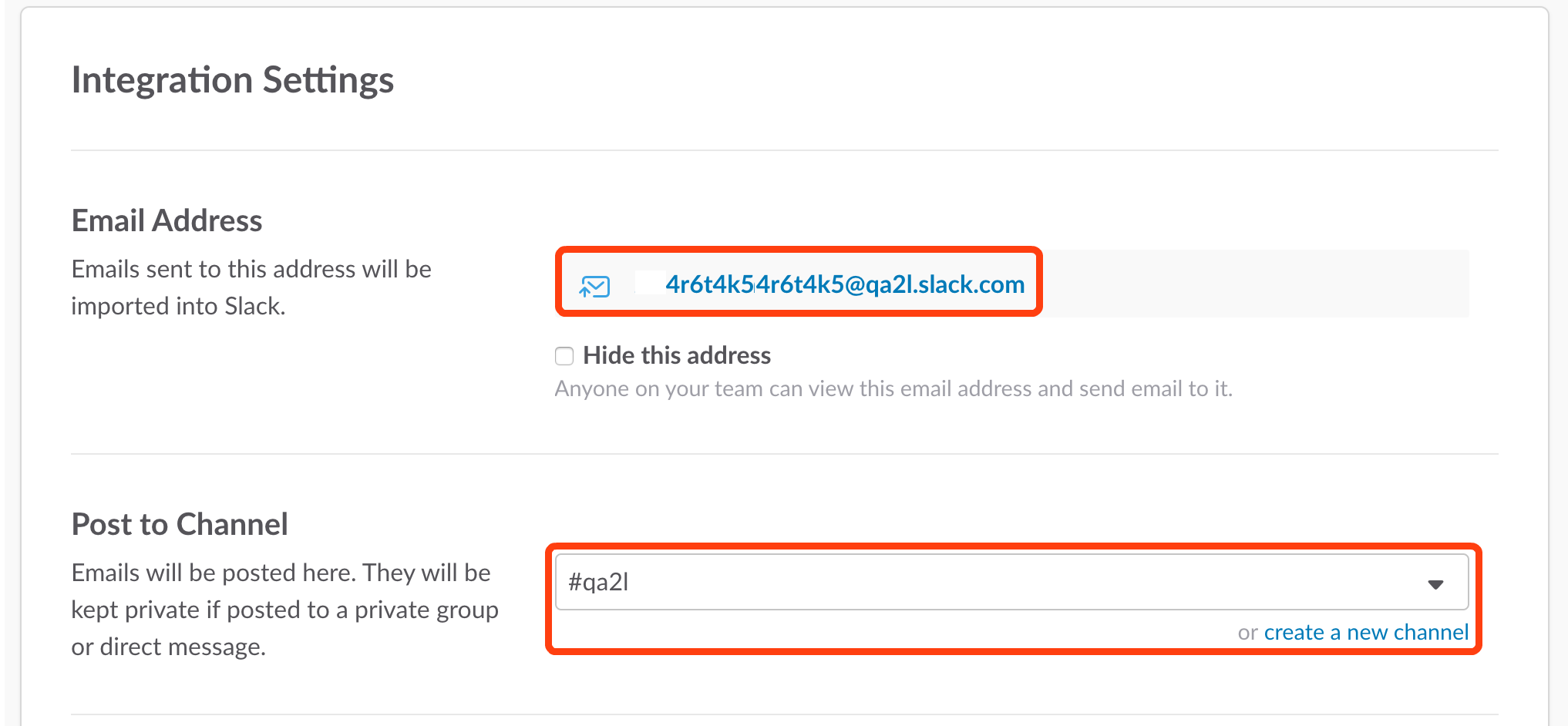 Step 3. Configure QA2L tasks to send to email address provided in Step 2

Go to QA2L's Manage page, select the task for which you want to send the audit results to Slack. Add the email address from step 2 to the cc: or bcc: fields of the task:

You are done! The results of the QA2L tasks will now be getting sent to Slack, allowing your team to take advantage of the full suite of collaboration features Slack can offer: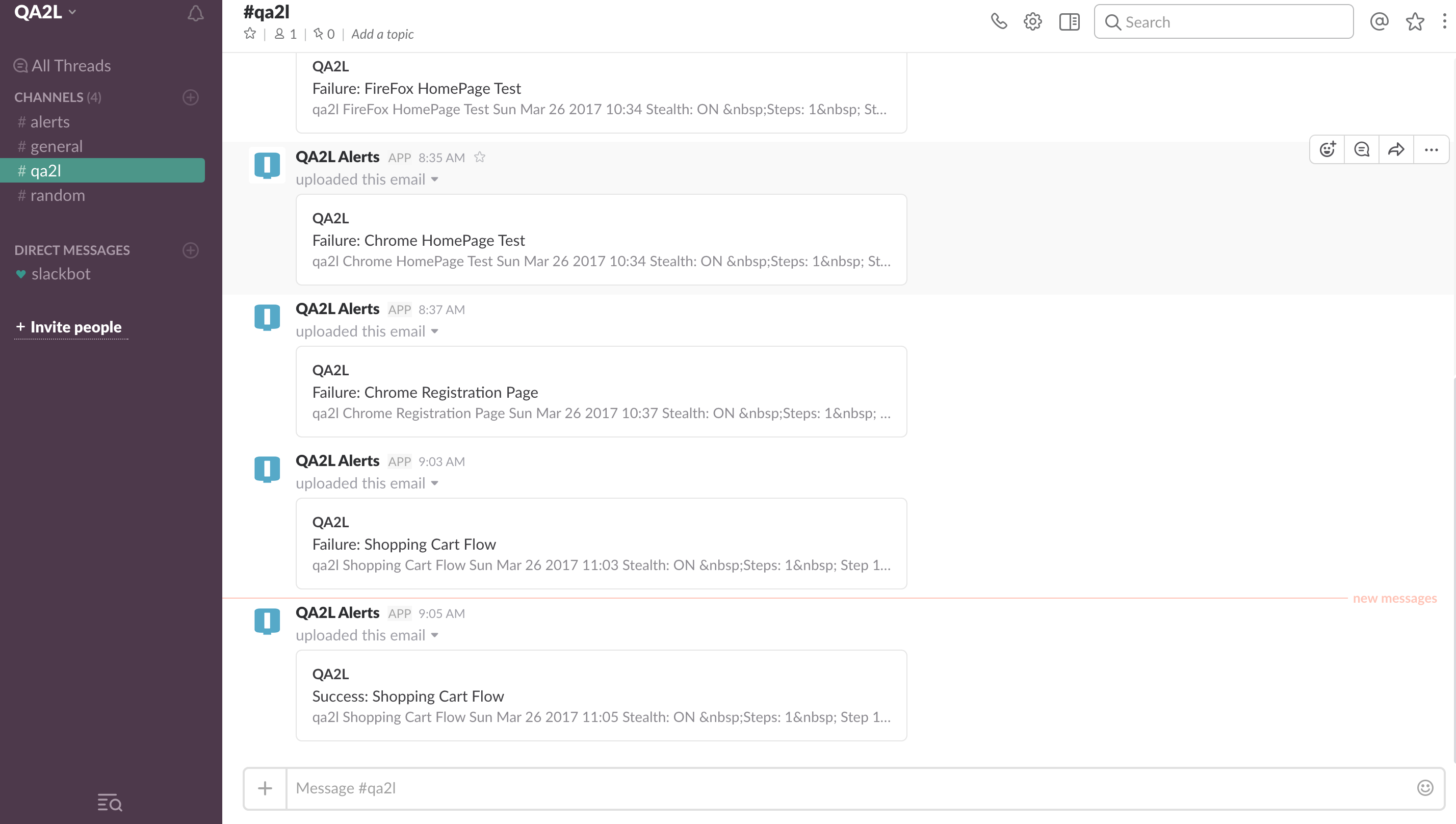 Tags: Product News